If you like Trees, the Piney Woods of East Texas is the place to go! This is our favorite area for all of our activities.
East Texas has a wide variety of terrain and the natural beauty is awsome!
Tyler State Park has one of the more scenic drives of the state park system, and we have been to many! The drive is thru a thick forest of Pine trees, that look to be 100 feet tall, and makes a complete circle around the park. With the lake being in the center. Camping here is fairly close quarters, but you can find a few secluded spots.
This is a beautiful park!
Check it out!
Entrance to Longhorn Caverns


Road Maps
The Colorado River area has beautiful senic drives. There are drives up small mountains, thru creeks and river beds, and across ranch land with cattle guards. There are several camp grounds along the River, with canoe rentals and boat rentals for fishing.
Colorado Bend State Park is probably the most rugged park we have been to. The Hiking Trails here are as rugged as we have found. It has natural springs and creeks with several small water falls, with crystal clear water, and caves to go exploring in. We had several Deer walk right in front of us during our hike. Be sure to bring a camera! The scenery is Great!!
This is a Must See just for the natural rugged terrain!!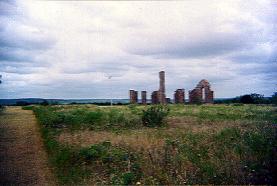 Fort Griffin State Park
1850's U.S. Cavalry Frontier Fort
Paluxy River ~ Glen Rose, Texas
Hunt for Dinosaur tracks

Fort Worth Stockyards
Fort Worth, Texas
Mission de Tejas
built 1690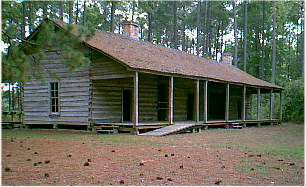 Rice Family Home
1800's Texas Frontier Home

Texas has the most diverse terrain of any state in the union.
Swamps to Desert, Mountains to Plains, Texas has a wide variety of scenic drives.
Here you will find some of my favorite scenic drives and some very scenic places to see and enjoy the natural sights of this Great State.
Have a look. Take a Trip! See Texas!!

Tyler State Park


Don't Click Here
If you want to really see Texas, You must get off the Interstate Highways and get onto the side roads. The state has designated several different State Trails,(Texas Forts Trail, Texas Lakes Trails, ect.) These roads are of wonderful scenic drives. Click on the link to the Texas Parks and Wildlife's page for information on all the trails.
One of the many Must See sites in Texas is down in the Hill Country area. LONGHORN CAVERNS is a Must See during your scenic drive thru Texas. The Hill Country area is Big and there are lots of Sites, so plan on spending a couple of days and lots of long scenic drives! It is Worth It!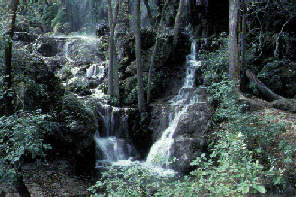 Colorado Bend State Park
Old Fort Parker
1820-30's Frontier Family Fort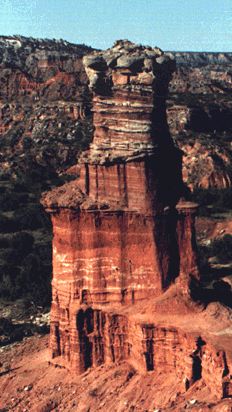 Palo Duro Canyon State Park
Amarillo, Texas
One of the most Scenic State Parks we have found is Mission de Tejas State Historical Park.
Although it is pretty small, and the camping is close quarters, it is a remarkable historical setting.
The Mission was built in 1690 and still sits on the same site. It is one of the oldest buildings in Texas!
There is an 1800's log home in the park (Rice Family Home) that is open and you can actually walk through the house, and get an idea of life back in the 1830's Texas Frontier!!
The Park is located on State Hwy. 21 between the Towns of Crockett and Nacogdoches. There are alot of Historical Markers on Hwy 21, and at one point, there is a marker every mile for 10 miles! You will spend the day if you wish to see All the Historical Markers on this Highway!!
Be sure to check out Davy Crockett National Forest while you are in the area. Plenty of Places to camp and lots of scenic drives. Oh, and take a Road Map with you, as you may get lost on these beautiful back roads!!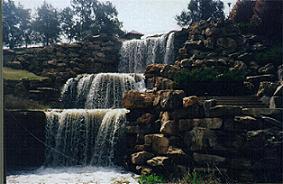 The Falls of Wichita
Wichita Falls, Texas