If you're looking for nature, and are trying to get away, here are a few of our favorite places.
Most State Parks around DFW are full on Holidays, but there are a few that are large enough to handle the volume. Have a look around, hope you can find something usefull here.
Fairfield Lake State Park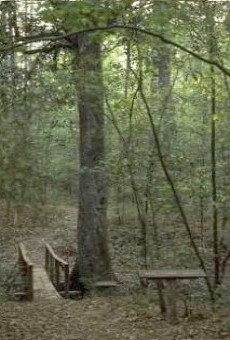 This Park is our Favorite!
It is a 2-1/2 hour drive from the Metro-plex, but well worth it.

The park is HUGE and even when it is crowded, you don't really know it.
The camp sites are tucked in the trees and are fairly secluded.
The animals of this park are in Great numbers. The Racoons are pests, and will even come up to you at night. The Deer walk right into your camp site with no fear. It is a Great Place for Kids!
The lake is big and the fishing is good. There are 2 double wide boat ramps and fishing piers with cleaning facilities.
The Hiking and Biking trails are Great and are maintained by the park staff.
There are 3 different Bike trails, with all having different levels of skill. The Trails go thru THICK Woods and creek beds(some with bridges, some not)and the hills are very rugged and steep. Very Scenic! These trails are rarely crowded and you pretty much have them to yourself. Always remember, Never Ride Alone! WATCH OUT FOR WILDLIFE as there is plenty of it!

This is one of the finest parks we have found, so load up and give it a try!
Great LITTLE Park!
It has something for all ages.
The Camping sites are set up for RV's with water, electric, and sewage. It has tent camping areas with water only, but you can get a site with both.
The Park offers a wide variety of things for your family entertainment. Playground and Volleyball area, horseshoe pitching, swimming area, and plenty of activities to keep the kids busy and having fun. This is a scenic park, with a great drive into the camping areas.
The park has a small lake (5 mph speed limit) with good fishing, and canoe rentals. One boat ramp, and no fish cleaning facilities.
Biking and Hiking trails are very rugged and very scenic. Caution must be used on this bike trail!
Experts Only Recomended!!

Crowded on holidays.
Weekends are Good.
Middle of Week is BEST!
Check it out! You will like it!
Great fishing, but it is a catch and release only lake (black bass). Lots of trees and big fish, with 2 lighted fishing piers. There is a 50 boat limit, so you have to reserve a slot. The camp sites are VERY SECLUDED for a State Park. The hiking trail is good, but there are no mountain bike trails at this time. Good park to camp and fish!
This park is Big and has lots of camping areas for tents and rv's alike. Screened shelters are available. Watch out for Snakes! West Texas has some big Rattlers, and them pesky Racoons will get into your minnow bucket and steal your minnows. It is crowded on certain holidays, but the size of the park makes up for the amount of people. Check out the Old Stone Buildings and Stone Fences, and there are remnants of the original park that was built by the CCC back in the 1930's. Very Scenic and Vastly different from the parks in East Texas. Very Nice Park!!

Park Information
background created by
~~~ pokey ~~~